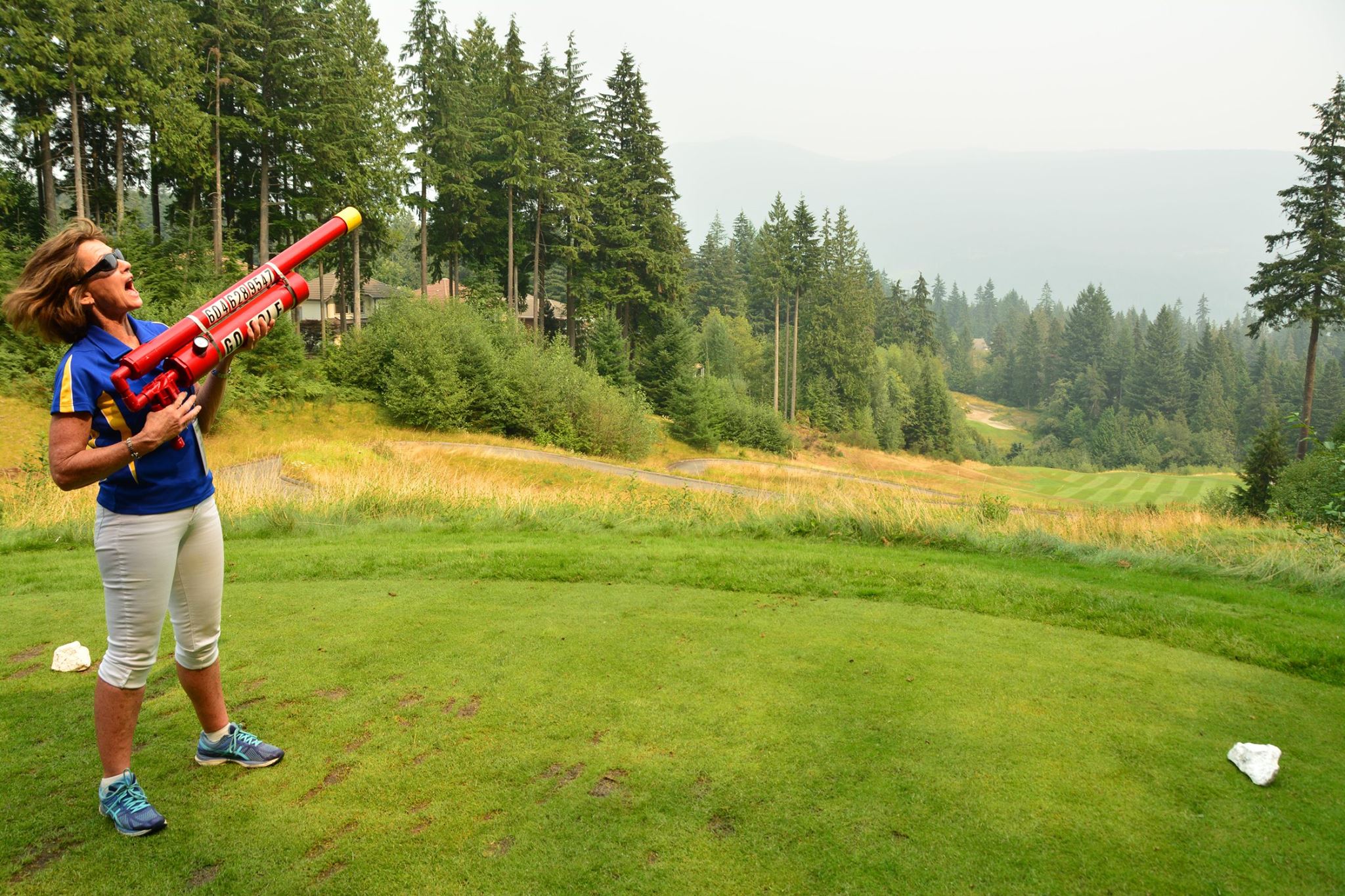 The air canon is a great addition to any golf tournament. Best placed on a long Par 4 or difficult Par 5, this fun (and safe) air canon adds interest to any golf tournament.
Everyone loves the canon; it replaces the tee shot at this hole, speeds up the pace of play, and gives everyone a great tee shot. The canon is a turnkey activation: our experience canon masters help you pick the proper hole for your golf course, show up early, manage the hole, bring everything you need for your tournament.
A great sponsor activity or a fundraiser – you choose.
$1500 includes 2 canons, special anti spin balls, two canon operators, air compressor and a worry free hole activity. Add logo on the golf balls for your sponsor: yes, definitely. Add a Candy Bar to the tee box – most certainly. Add a photographer to take team and/or individual photos – you bet.
Go Golf Air Canon – a complete golf tournament, turnkey, activation. dawn@gogolfevents.com to book canon, or call 604-628-9547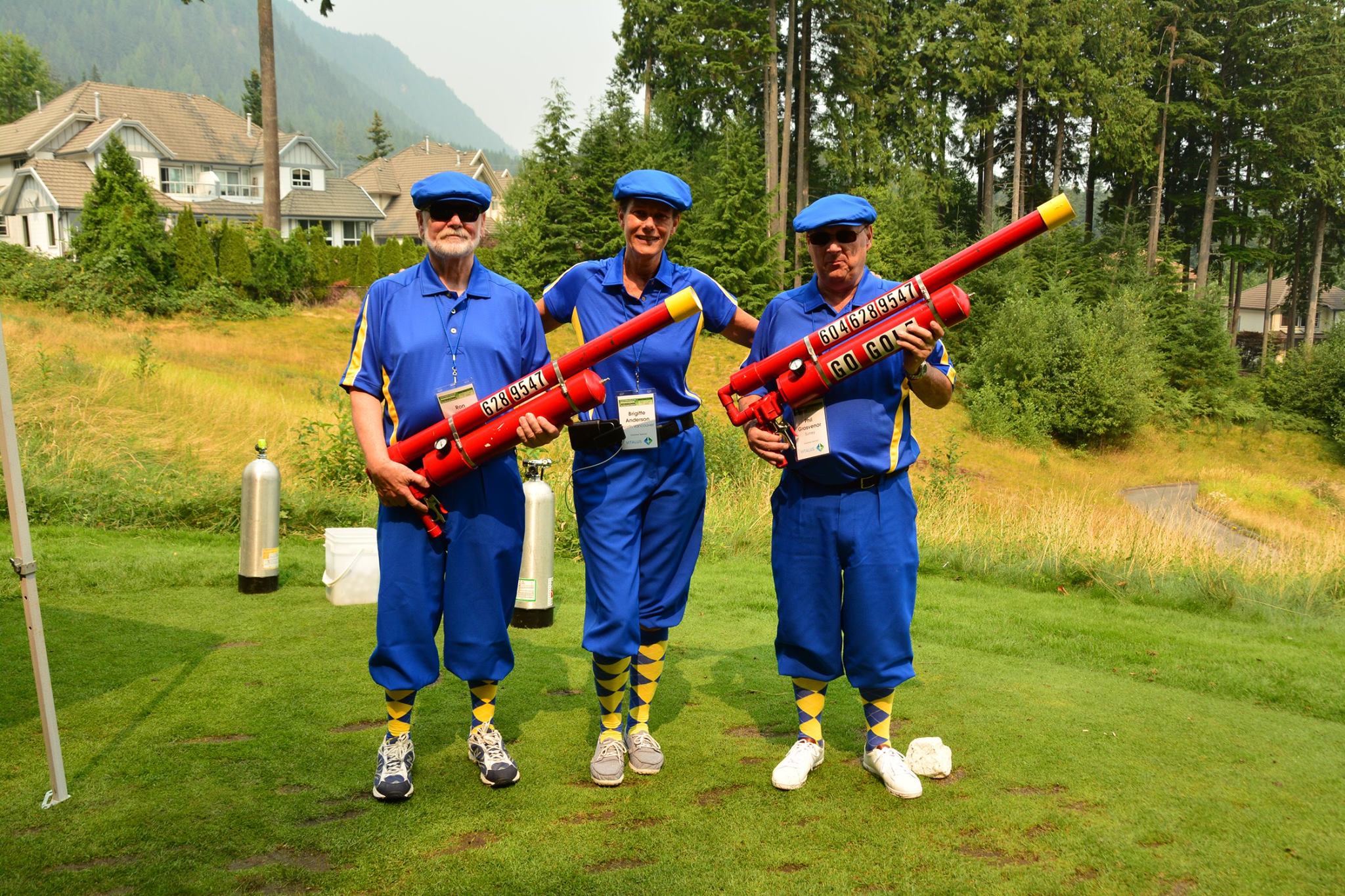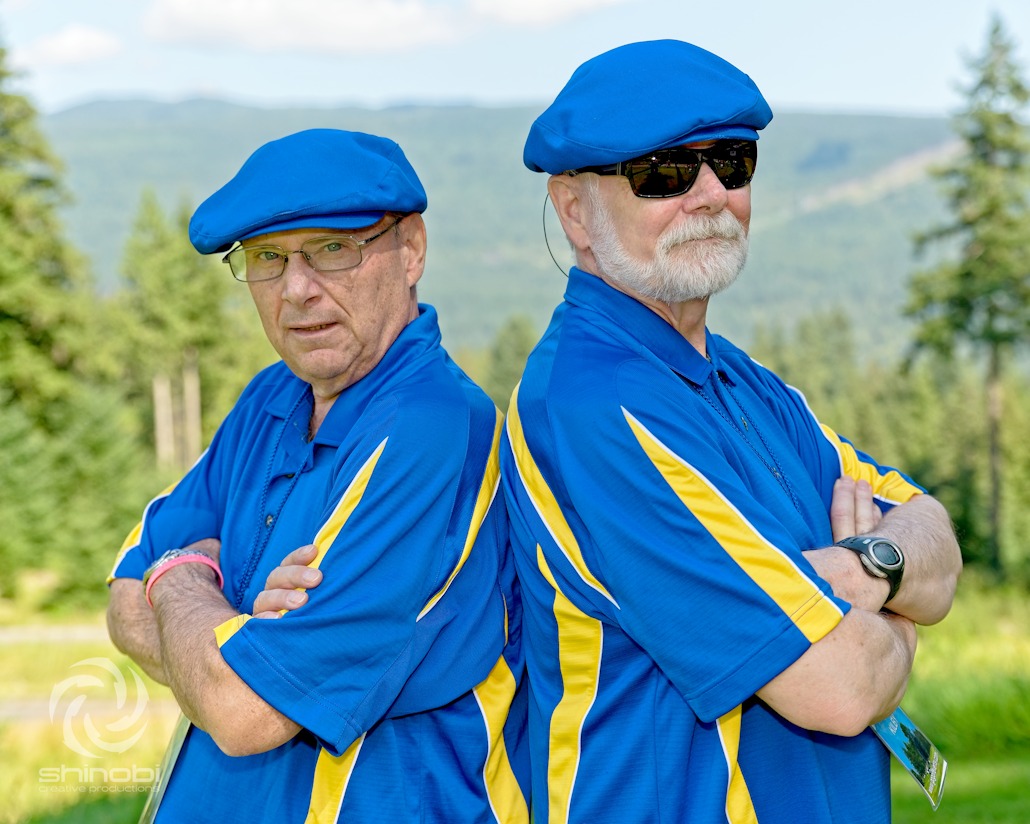 The Golf Canon: $1500 cost to golf tournament, comes with the following:
Two trained golf canon staff, dressed in full golf attire (see attached photos)
Two golf canons, with anti spin ball for accurate distance and placement
Turn key set up – the committee or the golf course can count on the Golf Canon Team to be on time, every time, set up and ready to go
The golf canon team brings two golf canons, anti spin golf balls, and staff, plus their own 10*10 pop up tent for the hole

We ask the golf tournament to provide a six or eight foot table and two chairs at the tee box

The golf canon team offers input on what hole the canon should be on

We recommend a tough par 4 or a long par 5 at the course

The golf canon is best on a hole that is known to back up the tournament

The canon is wonderful for speeding up the tournament, and giving everyone the opportunity for a great tee shot
The golf canon replaces the tee shot on one hole

$1500 – valid for up to 124 golfers and a 5 hour tournament
Added Value: Choose Item 1, 2, OR 3 – each for $500.00 
Item 1: Add the sponsors logo to the golf balls – up to 12 dozen golf balls provided with sponsors logo for an additional $500.00 and       golfers keep the anti spin golf balls with sponsors logo
Item 2: Add a candy bar to the golf canon hole – we provide everything, lollipops, sweet treats, set up, tear down for an additional $500.00 and up to 144 golfers.
Item 3: Add a photographer to the golf canon hole: team photos, candid photos for an additional $500.00 and photos will be branded with tournament logo, and/or sponsors logo and will be provided in high resolution digital format.